What You Need to Know About Solar Installation Tax Credit
3 min read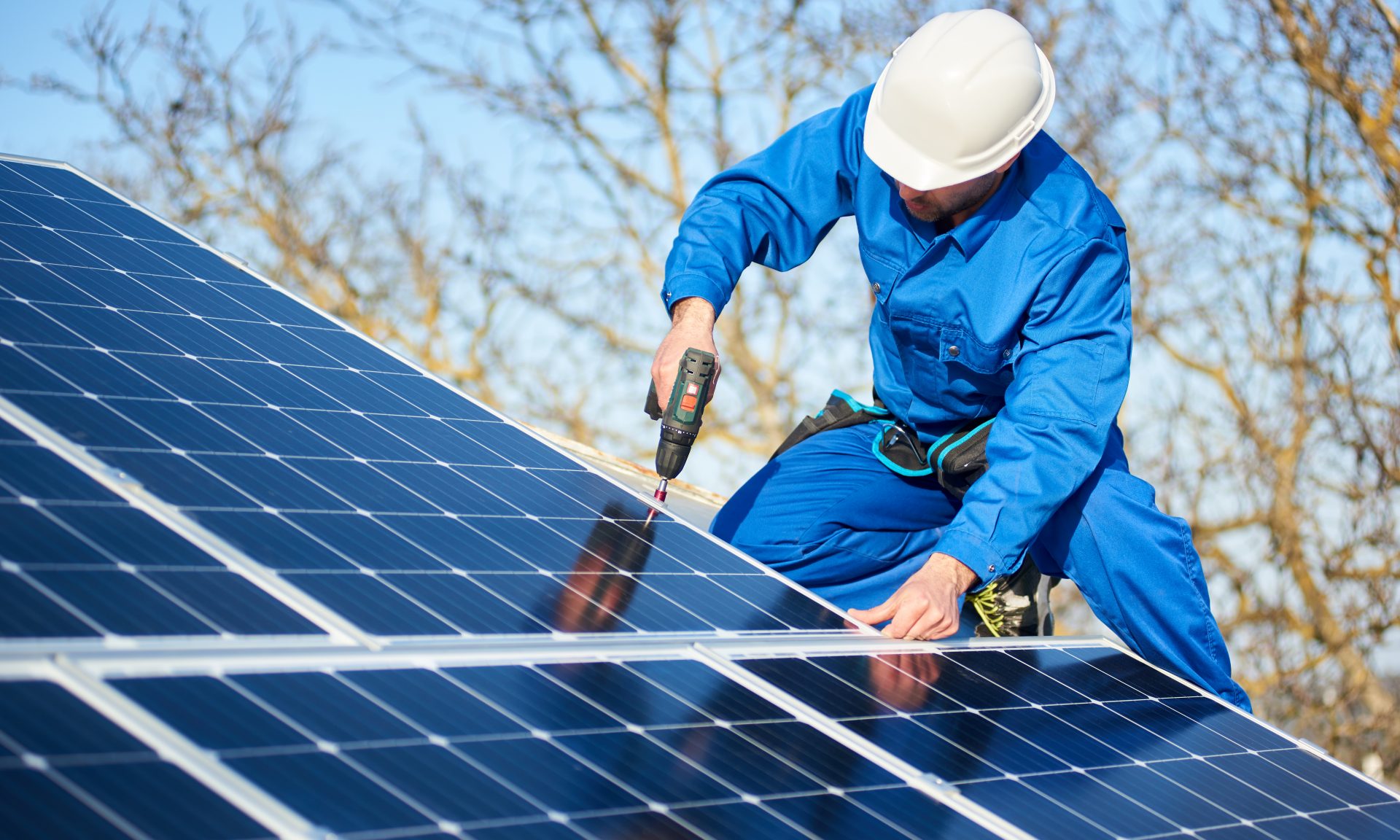 Are you a new solar panel owner? How does federal solar tax credit work? The Solar installation tax credit, also known as the investment tax credit (ITC) allows you to deduct 26 percent of the cost of the installation from your federal taxes. This happens, and you could avail this, if you have your own solar energy system.
Is there a federal tax credit for installing solar panels?
The Investment Tax Credit (ITC) applies to both the residential and the commercial system, with no cap on its value, and it allows you to deduct 26 percent of the cost of installing a solar energy system from the federal taxes.
Tax Benefits of Going Solar:
Save Money on High Utility Rates
Since you are not using, or using less energy from the grid, it could make a big dramatic difference in your monthly expenditures.
Increase Your Home's Value
If you are planning on selling your home in the future, solar panels actually add to the prize of your house. Every dollar in energy savings that you gained from your solar system purchase, it adds $20 to your home's bottom line.
Gain Energy Independence
In our world today, we are very dependent on electricity, especially now that most of our social interactions, work, and education happen online. Solar energy offers you the ability to gain energy independence in case power outages happen. These solar panels use the power of the sun, converting the UV rays into energy and it could help keep your house running without the need of a grid.
Reap the Rewards of Tax Credits
You could gain access to federal and state tax credit when you purchase your own home solar system with a cash payment or a loan. The incentives vary from location to location, but homeowners generally enjoy Solar Renewable Energy Certificate payments, income tax credits, and property tax exclusions.
What qualifies for solar tax credit?
The Qualified Homes:
House
Houseboat
Mobile Home
Cooperative apartment
Condominiums
Manufactured homes that condoms to Federal Manufactured Home Construction and Safety Standards
Qualified Equipment:
Solar-electric collecting roofs and roof products
Solar power storage equipment
Some installation and labor costs
Solar-powered units that generate electricity and heat water
Geothermal heat pumps
Small wind turbines
Fuel cell property that has a $500 for each half kilowatt of capacity
How many years can you claim solar tax credit?
You are eligible for the solar investment tax credit for as long as you own your own solar energy system, even though you do not have enough tax liability to claim the entire credit in one year, you could still roll over and transfer your credit for the remaining years into the future as long as the tax credit is in effect.
How does the Federal Solar Tax Credit Work?
Claiming the solar credit for rental property that you own
You cannot claim the residential solar credit if you install a solar energy system at a
rental solar panel. But you can claim it if you also live in the house for the part of the
Year.
You are going to reduce the credit for a vacation home, rental, or otherwise so that you could reflect on the time you are not there.
If you have lived there for 3 months to a year, you can claim 25 percent of the credit. If the system costs $10,000, then the 26% credit would then be $2,600 and then you could claim 25 percent of that.

$10,000 system cost x 0.26 (26%)= $2,600 credit amount
Filing requirements for the solar tax credit
If you want to claim your credit, you must file for an IRS Form 5696 as a part of your tax
return. You are going to need to calculate the credit on Part 1 of the form, then enter the
result on you 1040.
In 2020, you will end up with a bigger credit than you have an income tax because you can't use the credit to get your money back from the IRS, but you could carry that credit over to tax year 2021.
You can file an amended return if you failed to claim the credit in a previous year.
Having your own solar system allows you to avail of the solar installation tax credit. If you are interested, you could go to a solar installation company in Jackson to inquire for professional and quality service.